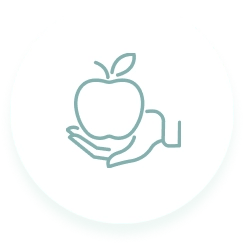 All vasectomy procedures at the Sydney Vasectomy Centre are performed under local anaesthetic, and most take less than 15 minutes. We use a no-scalpel vasectomy technique, meaning a quicker recovery time to get back to your daily routine, usually within seven days.
The Sydney Vasectomy Centre uses a no-scalpel vasectomy procedure which has a success rate greater than 99%.
Vasectomies performed at the Sydney Vasectomy Centre are highly affordable, offering patients reasonable prices that won't empty their pockets.
Why Choose The Sydney Vasectomy Centre
One of the most affordable vasectomy centres in Australia
Offers 24-hour support post-procedure
Performs no scalpel and open-ended vasectomy technique
Same day consultation and procedure option
Free over the phone consultations
Why Choose Dr Cashion:
Has completed expert training in the USA
One of Australia's busiest Vasectomists
An abundance of experience, performing over 2000 vasectomies per year
Uses a no-scalpel technique to minimise recovery time
The vasectomy procedure is safe and takes approximately 15 minutes.
A local anaesthetic is injected in the testicle area to help pain management during the procedure.
The fine needle is similar to a flu jab with slight discomfort.
A tiny incision is made in the scrotum.
The vas is cut, and the tube is left open at the testicular end to help prevent congestion in the testis, reducing the risk of pain and post-vasectomy syndrome.
A layer of tissue is placed at the ends of the vas deferens to prevent them from rejoining.
The procedure is repeated using the same scrotum incision for the alternate testis.
Once complete, the scrotum skin is clipped to heal without needing stitches.
A dressing is applied, and cleaning and care instructions are provided
| | |
| --- | --- |
| Vasectomy Fee | $750 |
| Less Medicare Rebate | $200 |
| Out of Pocket Cost | $550 |
A $100 deposit is required to secure an appointment, while the balance is due on the day of the procedure. Once paid in full, you will be provided with a receipt that can be used to claim a Medicare rebate.